New Catalogue and Updated Website Ready for You! 🌱
Posted on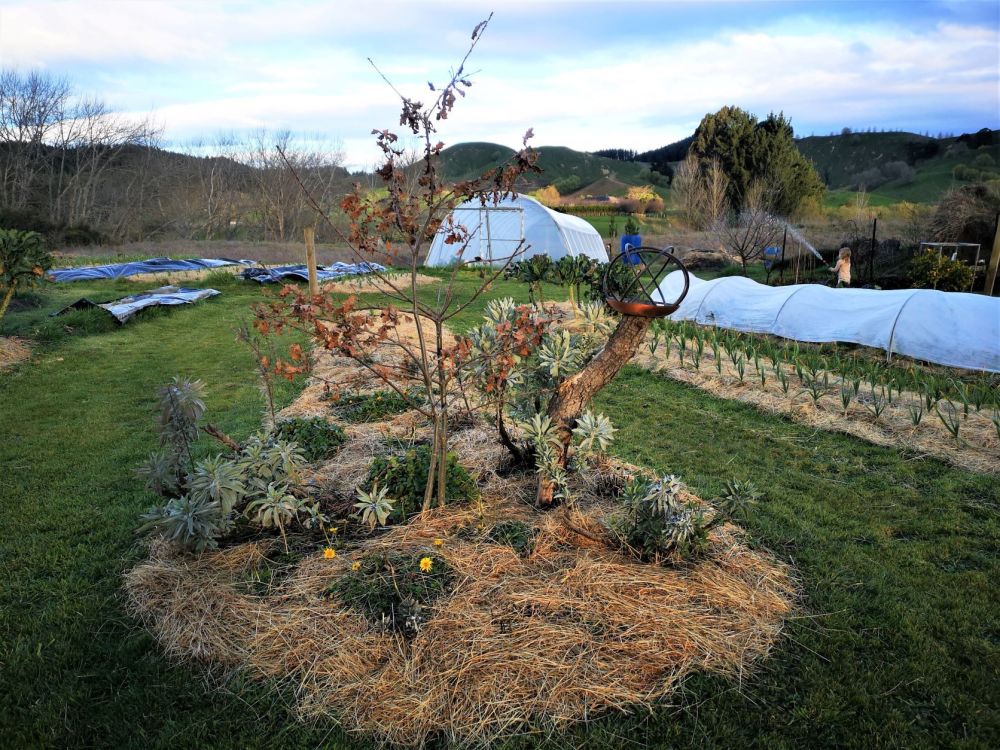 Here it is! Our 8th Catalogue for your browsing pleasure and our fully updated website!
It is always such a mad rush it seems to get all of this information together for you all at this time of year. We have done it again, all our seeds have been germination tested, we have crafted variety descriptions for the 10 new varieties you will find this year!And we have some old favourites back again.
A huge thank you must go out to our designer Giles who lovingly creates our PDF catalogue each year and to Rebecca our admin assistant who has helped to update the website! Teamwork makes the dream work folks, and we are grateful to have such a fantastic team around us.

It has taken a lot of work to get all this together and now our family needs a week break. We will close our office and dispatch system until July 19th, 2021. This will give us time to get things ready to send out. We print all our own packets on site, so happy printing for us! All orders received during our break will be dispatched from July 19th, 2021. We are sorry for the delay, but hope you appreciate our need for some down time. All emails received will also be held until our office reopens on July 19th, 2021. We appreciate your patience and understanding.

If you read our welcome letter in our catalogue this will be a little bit of a repeat but we would like to include our invitation for community and a job opportunity that has recently gone out on social media. Please see below what we are offering and please share with anyone who you think may be interested.

Our Story

We are a family of 4, Roddy, Setha, River Rose (our 4-year-old daughter) and Suchitra (Setha's mother), living on our rural farmlet in Tutira, Hawke's Bay, a 45 min drive to downtown Napier. For the last eight years we have been running our small family business selling heritage seeds called Setha's Seeds. We are committed to an organic land-based lifestyle focused on healthy soil, healthy food, healthy people principles. We work with nature as a partner in all we do on the farm. We honour the natural cycles of the seasons celebrating with friends at equinoxes and solstices. We are currently developing our 22 acres into a regenerative landscape by implementing food forests, native tree plantings and holistic grazing management practices for our Irish Dexter cows. We have several new projects we would like to get underway in the upcoming years to more fully develop our education arm of our business and bring more people to our farm to learn about sustainable and regenerative living models. We also love music and bought this farm from friends who had already started hosting music festivals on site. We have continued to develop our events space and look forward to growing this artistic cultural passion as well.
We are currently seeking help and community here on the land. We see several opportunities available and welcome being contacted by all interested parties.

Job Opportunity:

We would love to offer a part time job to someone with a family or on their own that is seeking to live rurally on an organic/regenerative farmlet in Tutira, Hawke's Bay. Of course, we are happy to consider applicants wanting to live off site and working here with us, but due to our distance from a city centre we know it may be more practical to have accommodation available, see below for more details.

~ Part time employment in our heritage seed gardens at $20/hour for 15 hours/week. This has the potential to increase over time for both hours and wage.

~ Experience – ideally but not mandatory some experience in organic gardening, permaculture etc. No specific seed growing experience necessary, but of course welcome 😊 All applicants, please email through resume with your expression of interest for this job.

Tasks and skills include:

1. Seed Propagation/Nursery Skills
2. Transplanting
3. Garden Bed Prep
4. Irrigation and water management for healthy plants.
5. Fertilising the garden with a focus on growing nutrient dense plants, food and seeds.
6. Garden Maintenance – weeding, mulching, foliar feeding, compost making.
7. Seed harvesting for both wet and dry seed
8. Wet seed processing and drying
9. Dry seed drying and processing
10. Storing seed techniques and methods
11. Seed selection and rogueing

Lifestyle Opportunity with income streams available:

Lots of opportunity for collaboration on the land with several business options we are developing. Please contact us if you are interested in one or several of the following:

~ Helping to develop a coffee cart / store front on the property where are wares can be sold along with organic coffee and organic home baking.
~ Music lovers who like the idea of hosting folk festivals on the farm.
~ Help put ideas into action and see a food forest and regenerative landscape develop with tree plantings and holistic grazing of Irish Dexter cattle.
~ There is space to develop market gardening on site for income generation. We have lots of local connections for potential outlets for the crops.
~ Help with workshops, eco farm-stays, and camps for kids with a focus on sharing the knowledge we have for producing healthy food and seeds.
~ Creative development, through film and documenting our process and educational components.

Accommodation Options:

If you are keen to apply for the job in our seed gardens or live on our farm and help develop and run some of the other new projects or both! We have available a private, 3-bedroom family home, in a sleep out or a site to situate your tiny home with power and water access. There is an excellent early childhood centre 5 min drive away that is open 3 days a week and free to attend. There are two primary schools within 5-10 min drive from gate. Buses for primary schools collect from across the road. We have a 4.5-year-old daughter who would love some neighbours with kids to play with. The accommodation can be leased or work exchange to offset rent cost. We see the rent values at approximately $300/week for the house and $100/week for the sleep-out. A site with power and water access for a tiny house would be approx. $50/week. All utilities would be on top of this, to be determined in consultation with tenants. We have good internet access that could be taped into.

Contact Us:

These opportunities are available to families as well as individuals, please get in touch if you are interested to discuss further. We look forward to hearing from you! Email all enquiries to [email protected] or ph. 0212388543.


Things to Sow in the Garden Now:

As we have passed the Winter Solstice and the days are growing longer we can start sowing some of our earliest spring vegetables. We will be sowing shortly, Silverbeet Fordhook Giant, Broccoli De Cicco & Romanesco, Broccoli Raab Spring Rapini, Arugula Wild, Cress Land, Rocket, Mizuna, Tat Soi and Lettuces Tree, Speckled, Red Salad Bowl, St Vincent and Lollo Rossa. And in a few weeks all our Tomaotes, Eggplant and Pepper seeds will be sown too! These need to get an early start and a warm place to germinate. 18 degree celsius minimum temperature is necessary to get these babies to shoot.

Don't forget the companion flowers! You can get underway now or in the next few months Aquilegia Grandmother's Garden, Dianthus Clove Pink, Cleome Heritage Queen Mix, Statice Sea Lavender, Calendula Orange, Echinacea, Lupin Blue, Sweet Williams and Poppies. So many options, some perennial and some annual so make sure you choose the ones that suit your garden best.

We often follow the biodynamic calendar and their recommendation to sow seeds at Moon Opposition Saturn, for these dates, check our website.

Our Website is the best place to find the most up to date information on what we have available at all times during the year.

We encourage orders through this medium, but of course we will still accept orders via email from our Catalogue or via the post using our printed order form. And stay tuned as our new catalogue and updated website will be out in July!

And here is our Order Form PDF or Order Form Excel

Email orders from the catalogue to: [email protected]

Or post order forms to: Setha's Seeds PO Box 60, Tutira 4181

And a reminder that selections of our seeds are also available from our Retail Outlets around the country.

Happy gardening,

Roddy, Setha, Rebecca and River Rose