Seed Garlic and your Winter Garden!
Posted on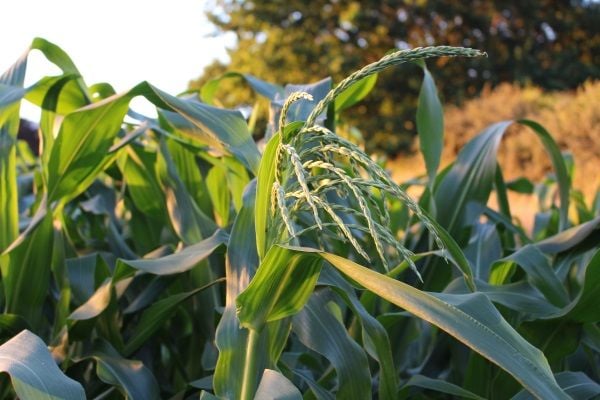 Our garlic is harvested and cured and ready for sale! Unfortunately, as many of you know, rust has devastated crops around the country for the last few years. We have been very lucky and by using some of our techniques, we have managed to continue to get results over the years, although not as good results as pre-rust harvests. We decided last season to grow a smaller quantity of garlic while we work on trials to see if we can be successful despite the rust. We will continue to work on growing seed garlic for our customers even though rust has created a new dynamic for the ease and success of the crop. Until we feel confident, we will have a smaller amount available each year. We hope you understand and we ask for your patience.

Rust was present in our early varieties this year and transferred to our main crop garlic varieties, as well. Using trimming and foliar feeding as our method, we were successful with the early garlics and they produced good sized bulbs. Unfortunately, with the main crop varieties we were less successful. With our main crop garlic we had a breakdown in communication and for the last three weeks, a critical time in bulb development, the incorrect foliar was used. We use two foliars to promote growth, one for vegetative and one for reproductive, and when we wanted to be promoting vegetative growth of the bulbs we were instead giving the minerals to promote reproductive growth. We learned a hard and important lesson about clear communication with our interns, resulting in dire consequences for the size of our main crop garlics. On a positive note, fortunately, as we have stated before, Elephant Garlic is unaffected by rust, so that did exceptionally well, as did our multiplying onions.

We have taken accurate photos with a matchbook, so that our customers can see the size of each bulb and make an informed choice before purchasing seed from us. I will remind everyone, that rust does not transfer through the seed, and instead is a fungal spore that lives on live allium plant material. Please see our website for what we have available this year and please note stocks are limited.

A note on price, we have had to increase our prices this season due to the extra costs incurred in producing the crop. We are sorry for this and hope for better pricing once we can get on top of the rust phenomenon.

We hope others were more successful with their crops this season and look forward to hearing from you about how you got on.

We will be putting together information for our next newsletter on how we will approach our garlic planting and maintenance for the coming season.
Upcoming Events:

Garden Tour and Harvest Meal – Come and see what we have created! Setha will take you through the garden and talk about the hows and whys behind the design. We will follow with a meal from the bounty of the harvest season.
February 17th 10:00 – 2:00 $40.00

Seed Harvesting and Processing Workshop – Discover the time tested techniques for harvesting and processing both wet (fruiting) and dry (flowering) seed. Wet fermentation, threshing, winnowing and seed dancing will be covered. Then see how best to store your seed for future seasons.
March 10th 10:00am – 1:00pm $50.00

Growing a Healthy Garden with Natural Fertilisers – Want to improve you plants health and vitality as a natural way to insure good harvest and less pressure from pest and disease. We will show you how we do this in our seed garden by sharing how we build a fertile compost heap, make compost teas, use cover crops to build soil fertility and apply foliar feeds to boost plant health.
March 24th 10:00pm – 1:00pm $50.00

Design Your Dream Garden – Whether you are new to gardening or feeling like your garden could be more productive with a few tweaks, we will share permaculture design concepts and biointensive gardening techniques to help you design and create an easy care garden you will love. Bring your questions and issues to share.
April 14th 10:00am – 1:00pm $50.00
Things to sow now:
Winter garden crops must be planted NOW to have a good supply throughout the cold months. Sow Brassicas like Broccoli Little Marvel and Kale Cavolo Nero. Sow Silverbeet Fordhook Giant, Beetroot Detroit Dark Red, and Carrot Oxheart or White Belgium. We sow lettuces each month to keep in constant supply, we focus on the cooler season varieties like Winter, Lollo Rossa, Red Salad Bowl, Tree, and Speckled. Now is also a good time to get Asian greens like Mizuna, Tat Soi and Rocket sown to keep in supply. Remember with all brassicas they are susceptible to the white cabbage butterfly, so to protect from this, we recommend covering your crops while they get established with the fine frost cloth, or remove the caterpillars by hand. Of course, there are organic sprays available, but we do not use these. We prefer instead to create a barrier so the butterflies cannot lay their eggs. Problem solved. Don't forget about flowers for the winter garden! Calendulas, Poppies, Lupins and Sweet Peas are frost hardy and beautiful!


We often follow the moon calendar in Organic NZ magazine for inspiration on sowing times.

Our Website is the best place to find the most up to date information on what we have available at all times during the year.

We encourage orders through this medium but of course we will still except orders via email from our Catalogue or via the post using our printed order form.

If you know of someone who would like our seeds and is not online, send us their postal address and we can get a printed catalogue to them.

Email orders from the catalogue to: [email protected]

Or post order forms to: Setha's Seeds PO Box 60, Tutira 4181

And a reminder that our seeds are also available from Cornucopia Organics in Hastings.

Happy gardening,

Roddy, Setha and River Rose
Hand pollination, is one technique we use to keep seed pure. These are male courgette flowers ready to polinate.
By removing the petal, the anther (male flower) is left for easy pollinating.
Anther and stigma (female flower) shown as pollination accurs.
Bean Emu (not too late to plant!), Tomatoes and Corn Black Navajo. Still time to sow a late bean crop.
Succession sow Coriander for continued supply.